"Every flower is a soul blossoming in nature." – Gerard De Nerval
The above line is perfect and enough to describe the importance and crucial role of flowers in the sequence of occasions. With the soft touch and vibrant colors, they can amp up every celebration and can give a whole new meaning to special occasions. The peace they give to the mind and the fragrance that pleases every heart is the best thing that adds special stars to the qualities of flowers. These sparkling beauties make everyone go gaga over them.
Whether it is for the birthday celebration or about wedding parties, flowers are the best option to drool over. Be it a single stem of roses or a full-fledged vibrant and colorful bouquet of different flowers; every floral arrangement has its own charm and ambiance. Considering the importance of vivacious flowers, Flowerdeliveryuae.ae has come up with a huge range of floral arrangements and bouquets that will ginger-up every celebration and every special occasion.
So, send your love to the loved ones dwelling in Dubai with this site by availing flower delivery in Dubai and many other regions of the UAE and that too without cutting your budgets.
If you are also heading towards the special occasion of your loved ones and looking for a way to make your presence outlandish, then here is a brief list down of occasions and the most suitable flowers perfect to go with so that you can have ample satisfaction of purchasing flowers online.
Flowers for Valentine's Day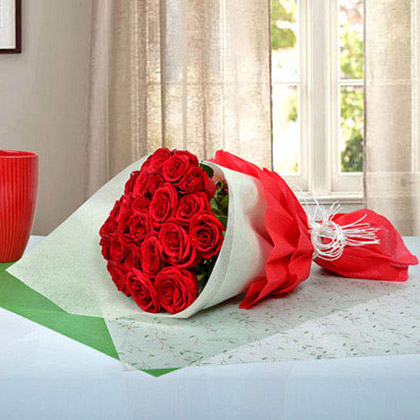 Valentine's Day is the day of love and nothing apart from flowers can express love more perfectly. The season of love has given all the right to speak for the feeling to the Roses. They are indeed the love blossoms from time immemorial. If you are also thinking of opting this dearly one, then you must keep in mind that red roses describe pure and passionate love, yellow ones are for friendship, while the pink roses are for admiration.
Apart from this, the chrysanthemum also speaks the language of love. So, choose whichever makes you feel satisfied and simply express your love to your partner with attractive and gorgeous flowers.
Wedding Flowers


A wedding is the day when both the bride and the groom are going to start a whole new journey of life. If your favorite couple is also going to tie knots, then fill their lives with happiness, luck, blessing, and your valuable wishes wrapped with the beautiful and special flower bouquet.
Now, talking about the flowers that you can include in your bouquet, one can prefer the dark-colored seasonal flowers or generally Lilies, Carnations, Lavenders, Roses, Tulips, Peonies, and Gardenias are the one that will work well. You can also send these flowers to your loved ones residing in the UAE reason via the mentioned site as they provide flower delivery in UAE affordably.
Birthday Floral Arrangements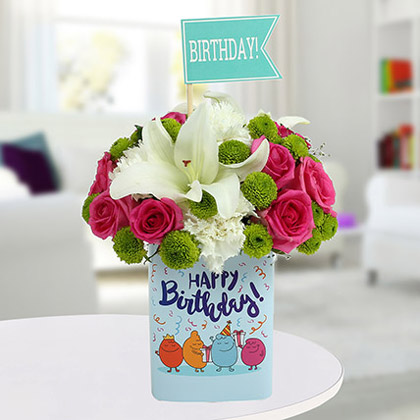 Make this birthday of your loved ones residing in Ajman more special and worth remembering by picking up the beautiful flowers from the flower shop in Ajman and wrap them with your immense love, care, and concern. Now if you are confused which flower is the best to go with for wishing birthday, then here is a list of flowers as per the birthday month that can be your ultimate solution:
· January: Carnation
· February: Iris
· March: Daffodil
· April: Daisy and Sweet Pea
· June: Rose
· July: Larkspur and Waterlily
· August: Glads
· September: Aster
· October: Marigold
· November: Mum
· December: Narcissus, Holly, Poinsettia
Christmas Bouquets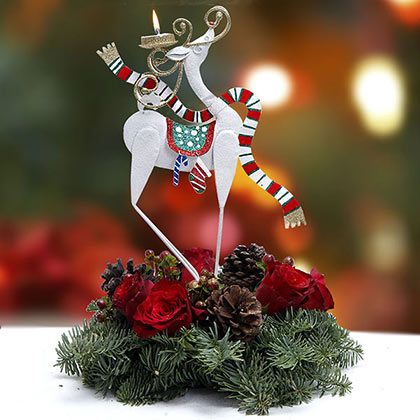 Wish Merry Christmas to your people living in Al Ain with some unconventional and heart-warming floral arrangements that can take the celebration to another level and make your loved ones feel special and warm in the coming winter season. For this, the best blossom to drool over is Poinsettia. You can find this flower in many colors like red, white, yellow, green, and red among them is indeed the most popular and the recognized one. Apart from this, you can also choose from winter jasmine, amaryllis, narcissus, and iris for this festival as they are the warm winter flowers. So, avail flower delivery in Al Ain now and send your favorite flower now.
Flowers for Every Special Occasion
Whether this is your first date or your anniversary or the house-warming party, flowers would indeed make the best gift ever. Here, is a list that will make every moment special and memorable.
Pink carnation – to represent gratitude
White carnation – for remembrance
Red chrysanthemum – for sharing the joy and happiness
Forget-me-not – to remember me forever
Gardenia – for joy
Geranium – for comfort
Jasmine – represents grace and elegance
Yellow rose – for friendship
Final Words
Now, you are all sorted for any random celebration with the above-mentioned flowers as these unconventional and attractive flowers are the perfect ones that can make every special person of your life feels blessed and loved and will indeed take every occasion and celebration to another level. If you are still feelings nuts about the budget or the quality of the blossoms, then here on this website, you will find a plethora of floral arrangements and flower bouquets and that too at an affordable and reasonable price range that will make every moment special and worth remembering. So, make choices and fuse your life with happiness.