Its stunning deserts, towering skyscrapers, and outstanding architecture are all familiar sights to everyone who has been to Dubai. In this backdrop, chaat arrangements, exotic pizza toppings with colorful cocktails, and mock-tails are some of the things we need to see in Dubai. In the midst of everyone's busy snapping Polaroid pictures of the spiciest and most traditional sports, what's been missing is the traditional sweets of UAE that will make your mouth water!
Having too much sweet sure did kill the world and spread diabetes, but there ain't no fun without a bit of guilty indulgence. In addition to that, you need to try some of Dubai traditional sweets that will have your saliva sprouting from your tongue while you take a sophisticated selfie that captures every dish that has you in awe. Many outlets here offer the opportunity to sample some of UAE delicacies, so we highly recommend exploring and tasting them. Whether you are visiting UAE to buy/send sweets in Dubai for your loved ones or wish to explore other sweet shops in the United Arab Emirates, the list we have curated here will be of utmost help to you.
These 25 traditional sweets, ranging from sugar and gold to the perfect skyline cold, are some of the best sweets you need to taste.
1. Umm Ali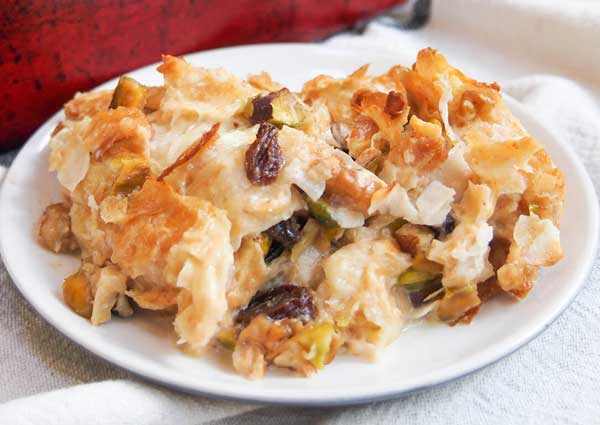 Often referred to as the mother of Ali, Umm Ali is one of the most beloved UAE desserts. Umm Ali is a simple, economical, and easy-to-make dish that dates back to the Ayyubid dynasty.
According to legend, Umm Ali was invented after Shagaret El Dorr, the wife of Egypt's ruler at the time, ordered the death of her rival Umm Ali upon the death of her husband. To commemorate Umm Ali's death, Shagaret el Dorr requested that her cooks prepare the most delicious dessert and distribute the dessert throughout Egypt.
Phyllo pastry, milk, double cream, nuts, and raisins are used in constructing this Egyptian dessert staple. It is sometimes topped with powdered sugar, coconut flakes, and raisins.
2. Basbousa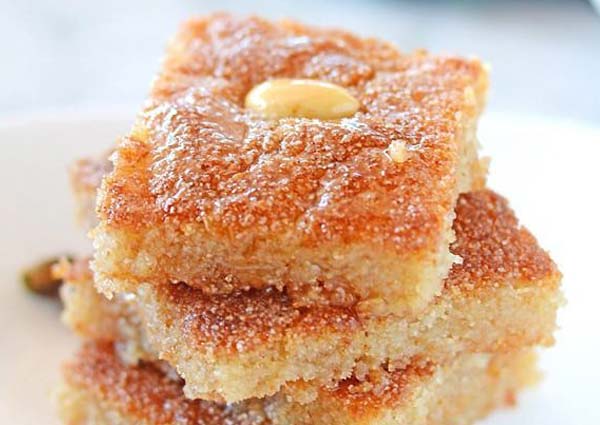 This well-known delicious dish can be found in the east of the Middle East under various names, such as Basbousa in Egypt (like Hereessa in Alexandria), Revani in Turkey, and Namoura in Syria. It is made from semolina, the same wheat used in pasta and couscous, soaked in simple sugary syrup; the syrup is sometimes flavored with coconut or rosewater. You can eat basbousa plain, with nuts, or with heavy cream.
3. Kunafeh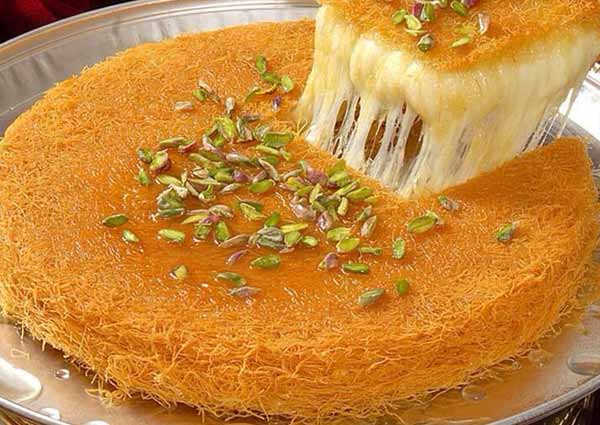 Traditionally composed of four main ingredients: sweet, rich, crunchy, and creamy, Kunafeh or Knafeh is found in areas that were occupied by the Ottoman Empire. A Middle Eastern version of the cheesecake, this sweet pastry is a tasty treat.
Semolina dough and thin phyllo pastry are used to make kunafeh. Nabulsi cheese is usually used as a filling. The outside of the kunafeh is crunchy, and it is sweetened with syrup. Mangoes have been added to variations of this dish in the Middle East.
4. Baklava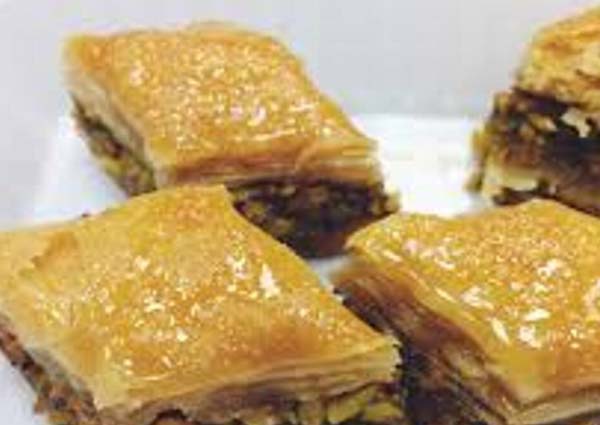 Baklava is another Middle Eastern dish said to have originated during the Ottoman Empire. Nevertheless, this tasty dessert is also available in Albania, Bulgaria, Greece, Armenia, Azerbaijan, Cyprus, and Georgia.
This sweet phyllo pastry is also made with several layers of phyllo, chopped nuts, and honey or syrup drizzled on top. The dessert is prepared with thin layers of Filo dough cooked to perfection and served with chopped nuts, raisins, and cashews bound together with honey or syrup. Traditionally, baklava is served as small gateaux or small cakes.
Those who love sweets will appreciate honey baklava. Honey melts in your mouth like strands of silk; doesn't it sound mouth-watering? The Baklava is flaky, crispy, and tender, and it isn't overly sweet. This is an absolute delight to eat. Turkish desserts are highly popular in the UAE.
5. Aish El-Saraya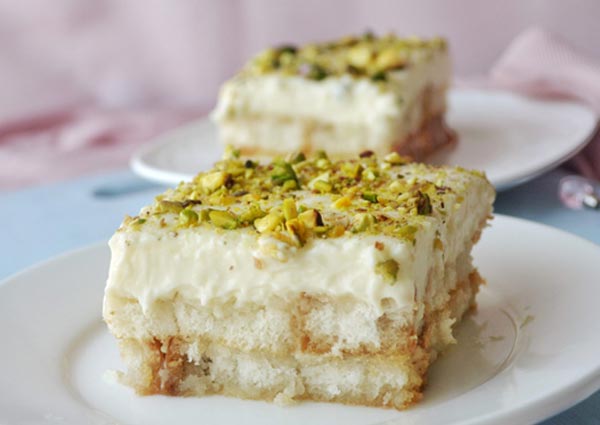 Aish El-Saraya, literally referring to the royal bread, is a delectable dessert served on special occasions. Many people attribute this dish to Lebanese cuisine, but its origins are unknown.
The bread is sweetened, drizzled with syrup, and topped with cream. Some Aish El-Saraya dishes are garnished with nuts. This special and uniquely curated sweet dish is considered one of the best anniversary gifts in Dubai to make your beloved feel special.
6. Zainab Fingers, Balah El Sham, and Luqmat El Qadi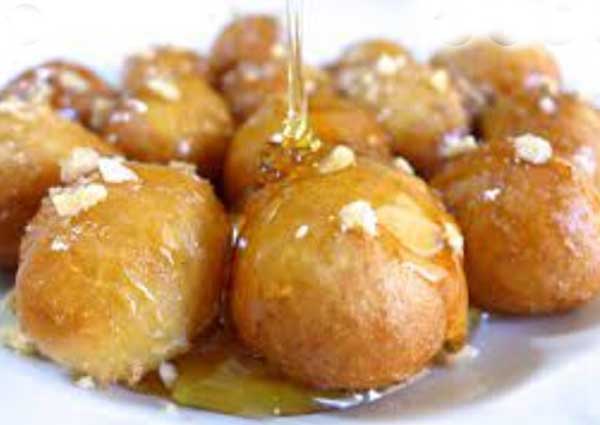 Each of those pastries is made of dough that has been deep-fried and served with honey, powdered sugar, or sweet syrup.
According to legend, Zainab's fingers have been around since 100 years ago when Zainab made them. "Balah El Sham" refers to dates in the Levant region, and Loukoumades, literally food of the Judges, means "dates of the Levant."
7. Rice Pudding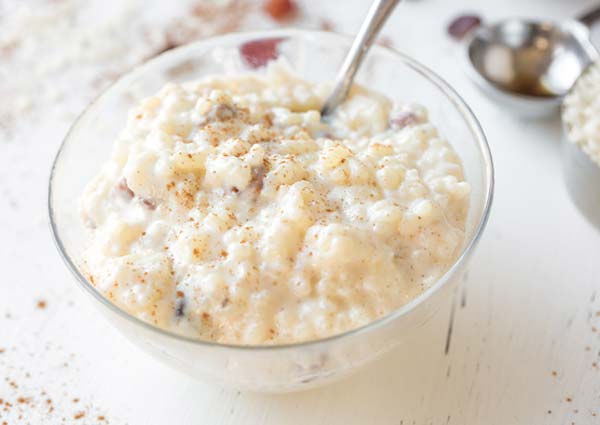 There are many varieties of rice pudding or roz bel laban in Arabic. Rice pudding is thought to have originated in a medical text rather than a cookbook in the Middle East. Rice pudding is long recognized as healthy food, and digestive patients of all ages were often prescribed it for stomach problems.
A mixture of rice and milk is used to make this simple and appetizing dish. Sweetened with sugar, it is topped with nuts and topped with cinnamon. A recent variation includes eating rice pudding with ice cream.
8. Qatayef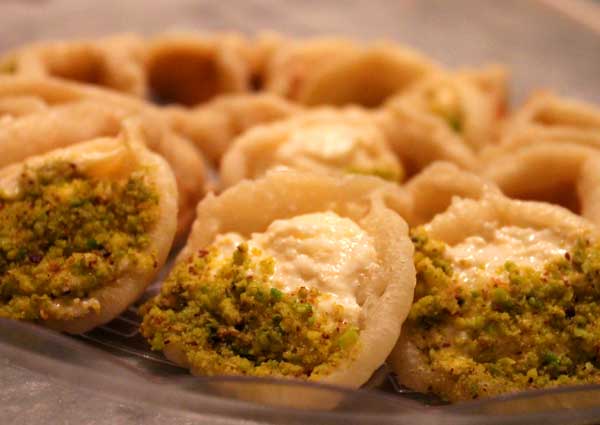 During Ramadan, it is common to consume Qatayef, one of the popular Arabic sweets in Dubai. According to legend, Qatayef was born into a Fatimid family. In Yemen, qatayef is a sweet dumpling filled with unsalted cheese, often Akkawi. It may also be filled with nuts. Qatayef is generally fried, but it can also be baked. Qatayef are drizzled with honey or sweet sugar syrup, or powdered sugar.
Arab desserts such as qatayef, qataf, are commonly served during the month of Ramadan. This Arabian pancake is delicious, fragrant, and beautiful, filled with sweet cheese filling and ground pistachios. Walnuts and sugar can be added to the dough to make a pancake-like experience. In addition to Ashta (cream with rose water) and Akkawi (sweetened cheese), many Muslims use these fillings. To ponder the sweet taste buds of the tongue, the preparation is dipped in sugar syrup before serving.
9. Feteer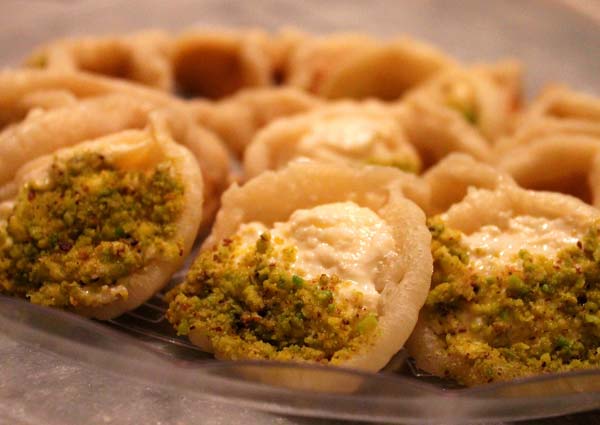 The original name of feteer maltout was feteer or feteer meshaltet. The Egyptians offered feteer as an offering to the gods in Ancient Egypt. Since then, Egyptians and Middle Easterners have become used to eating pastry.
Feteer is traditionally baked in earth ovens (pizza ovens) in huge quantities. Among the many options for eating the plain feteer pastry are honey, cheese, jam, sugar, or molasses. Different toppings and ingredients have been added to this pastry over time. Feteer can be eaten with a variety of meats today, as well as with all kinds of desserts, including custard.
10. Halawat El Jibn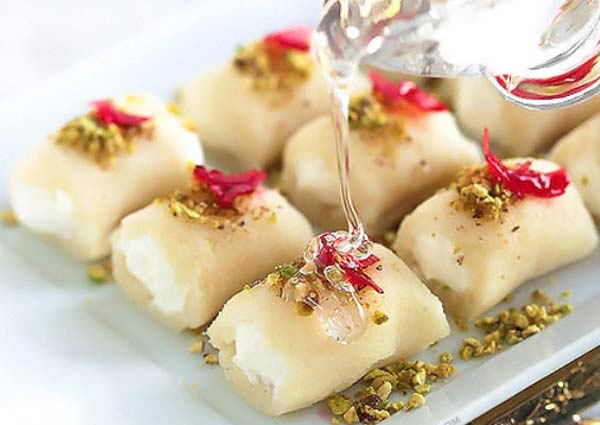 Haslawat el Jibn, which means cheese sweetness, is one of Lebanon's most popular dishes. The dish is composed of a thin layer of phyllo pastry rolled in cheese and a custard-like substance. In addition to rose water or sweet, simple syrup, halawat el jibn is a finger-licking cheese dessert. In addition to pistachios and cherries, the cake is often garnished with nuts. Owing to the healthy elements, this special sweet is considered a best Holi gift in Dubai, Abu Dhabi, and across UAE.
11. Kahk, Ghorayeba, and Maamool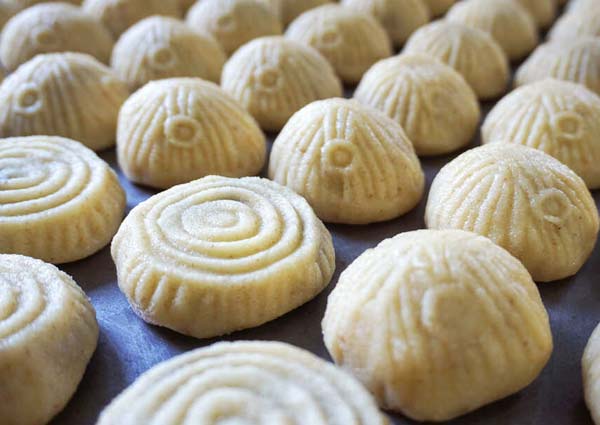 During Ramadan, Easter, and Eid, Middle Easterners eat those cookies. It was so popular that an Egyptian poet named Fouad Haddad wrote, "Oh kahk, master of generosity, we will never cease making you.
The thick circular pastry kahk is soaked in powdered sugar before baking. Ghorayeba is most commonly known as the butter biscuit that melts in your mouth immediately after eating it. A few of those delicious cookies are stuffed with cream, custard, or sweetened date pudding. Most maamool are filled with date pudding.
12. Layali Lubnan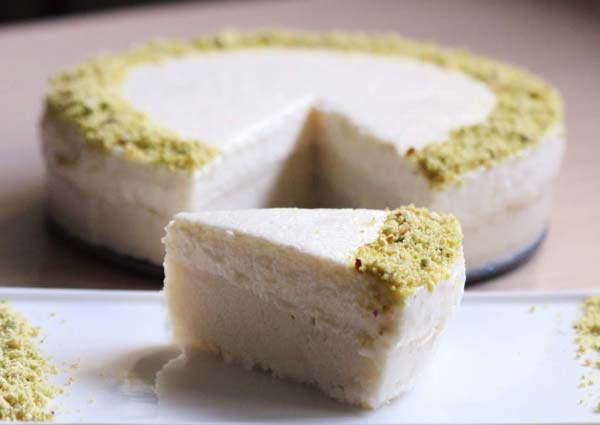 Often flavored with orange blossom, rose, and vanilla, Layali Lubnan, meaning Lebanese nights, is a Lebanese semolina pudding. On top is usually a simple syrup used for Basbousa and Qatayef. A layer of whipped cream and crispy pistachios top the Layali Lubnan. You can garnish it with fruits such as strawberries and cherries.
13. Halva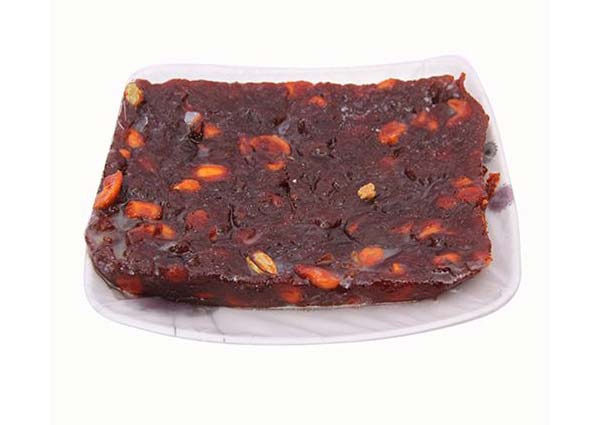 Middle Eastern staples such as Halva or Halaweh are common in the region. It is a deliciously sweet confection made from sesame seed paste that is found in various cultures. The most common form of Halva is sweetened sesame seed paste. You can eat halva in many different ways. Traditionally, halva is eaten with a toast at breakfast. Halva is said to be beneficial for the reproductive organs and for breastfeeding mothers.
14. Turkish Delight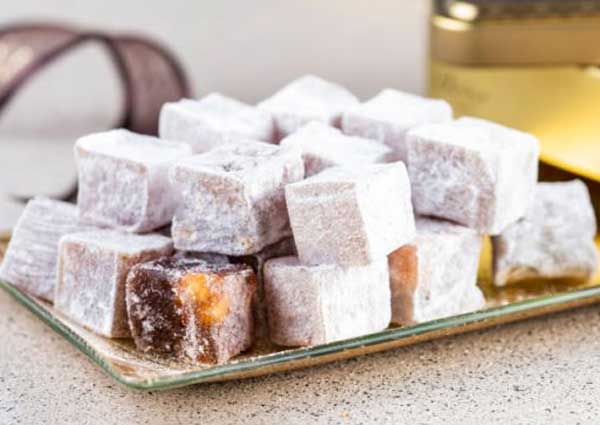 There is a family of confections called Turkish delight that originated in Turkey. These are made with gel derived from starch and sugar. Molasses and honey were originally used to sweeten this dish.
Middle Easterners love Turkish delights, which come in an array of colors. Their sugar coating and sweet flavor make them especially popular. Their flavor is usually derived from rosewater, orange blossom, lemon, or mastic.
15. Qara' 'Asali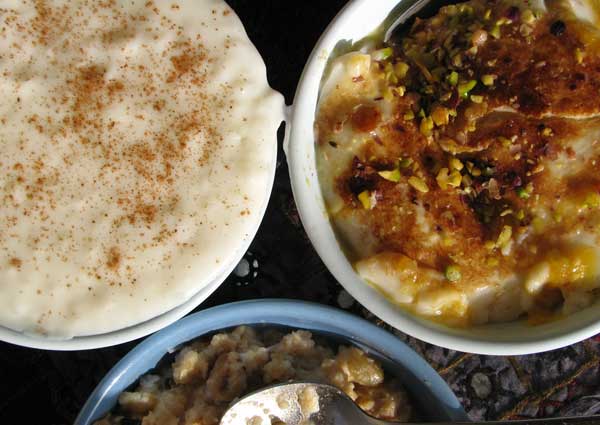 Qara' 'Asali is a pumpkin pie from the Middle East. The origin of this dessert is unknown.
Because it does not include pie components, it is very different from pumpkin pies. This pumpkin cake is made from pumpkin, butter, milk, flour, and sugar. It is baked until it is completely sweet. There is no crust on this pie. Sometimes it is garnished with pistachios and eaten with heavy cream.
16. Sweet Dates
Dates are one of the most popular desserts in Middle Eastern countries, often eaten during Ramadan or Suhur. They are also eaten by Muslims as a way to break their fast. Dates were a dietary custom of the Prophet Mohammed and are often eaten as a 'sunnah' in his honor. Tamrs are delicious, sweetened dates often stuffed with goat cheese and nuts. They are very sweet and delicious.
17. Fakhfakhina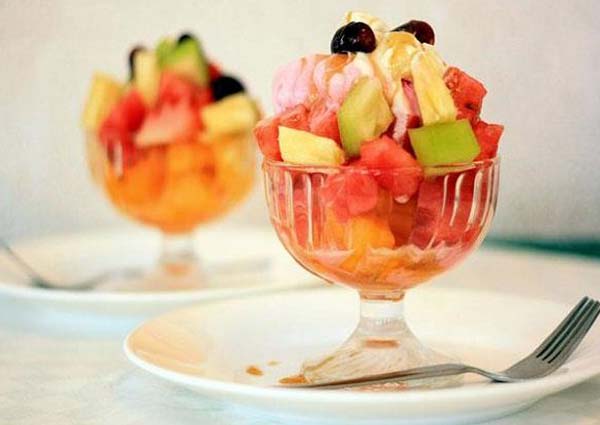 Fakhfakhina is a delicious fruit salad that has several additions and toppings. As a result, it is called the "mother of all fruit salads. Seasonal fruits, juice cocktails, and ice cream are all included in this fruit salad! The flavor of this dish is enhanced by a beautifully blended fruit blend. Fakhfakhina is a flavoring used to flavor water pipes in the Middle East today.
18. Bastani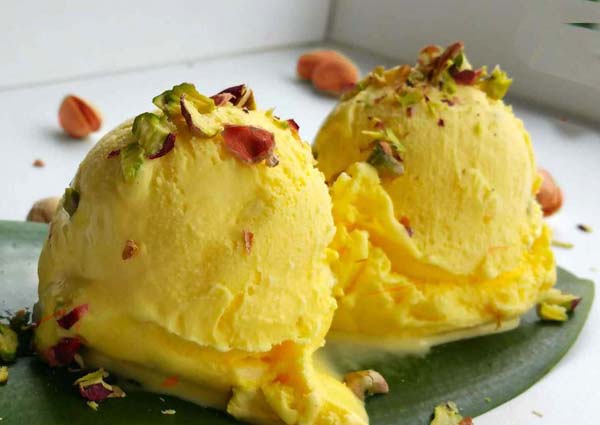 Bastani is a Middle Eastern ice cream originally from Persia. Bastani is made with rosewater, sugar, vanilla, pistachio, milk, and saffron and has a sorbet-like texture. In the Persian empire, this dish was chilled in snow and sweetened with honey.
19. Mshabak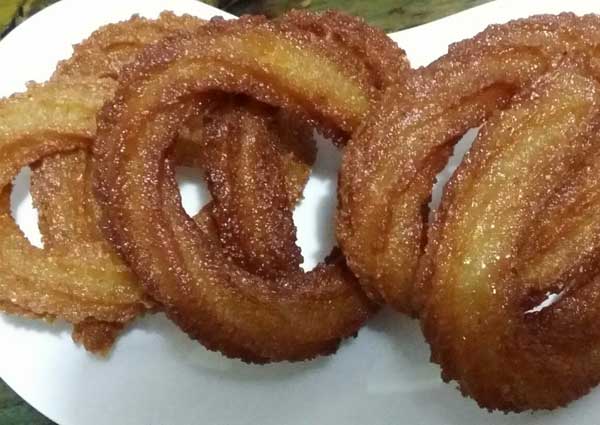 Ramadan is a holy month in which we can't ignore the culinary experiences that remind us of this month. In addition to being a month of worship and giving, Ramadan is also a month filled with culinary delights. Whether it's honey syrup and ice cream with pistachio flavor, or crust-less pumpkin pies, Ramadan knows how to delight our palates. Listed below are some of Ramadan's most delectable sweets.
Mshabak is a Lebanese sweet traditionally eaten during Ramadan and Virgin Mary's day. As with mshabak, this traditional fried dough dish is shaped in interesting circular patterns. Sweet syrup is applied to the dish before it is served. So, if you are searching for special Ramadan gifts in Dubai, this delicious sweet can be your go-to option for sure.
20. Luqaimat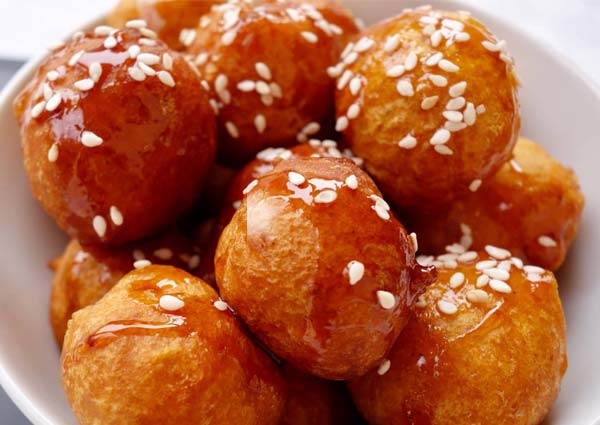 The Luqaimat is a delicious, easy-to-make dumpling that tastes so divine. Luqaimat is one of the most popular and traditional Arabian desserts in Dubai made from flour, sugar, starch, cardamom powder, and dry yeast, rolled in date syrup, and sprinkled with date molasses. The Arabic word Luqaimat means 'bite-size'. It is a sweet that originates from Qatar and is traditionally eaten in the UAE.
21. Assidat Al-Boubar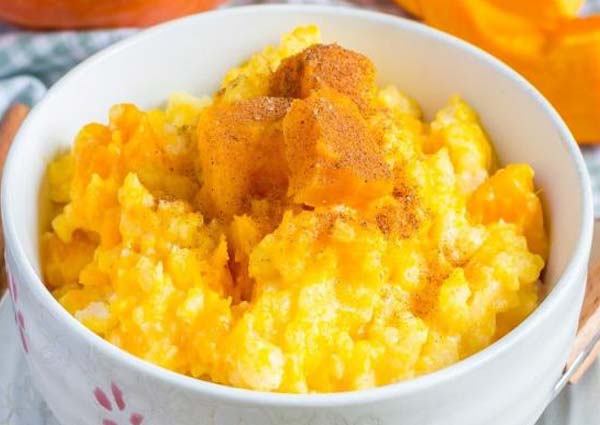 The traditional sweet Assidat al-Boubar is served during Ramadan and Eid in Dubai. It is a delicious pumpkin porridge that is traditionally served as a dessert in Emirati culture. Among the best Emirati desserts, it is made of milk, sugar, almond flour, butter, rose water, ground cardamom, almonds, raisins, and clarified butter. The flavor of Emirati Halvah is somewhere between sweet and savory. For all those looking for some unique and lip-smacking Eid gifts in Dubai, this sweet dish is what you need to go with.
22. Chebab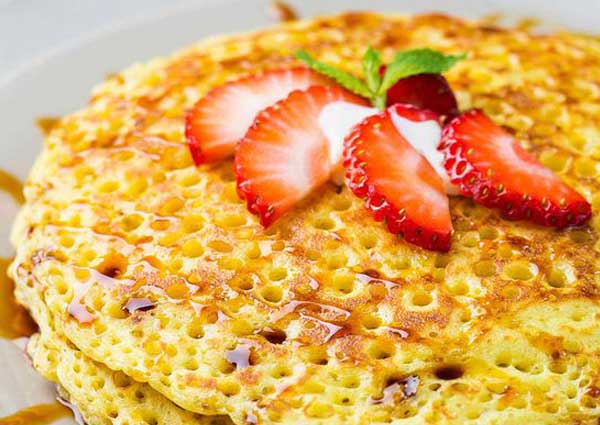 Chebabs are traditional Emirati sweets, which are very similar to pancakes. This dish is served for breakfast or dinner with cheese and honey in a bowl mixed with dry ingredients and a little warm milk. In a pan, the pancake is fried until it reaches a reddish-brown color and texture, combining the traditional flavors of cardamom, saffron, and dates. Thick, crispy, and wholesome, chebabs are delicious.
23. Balaleet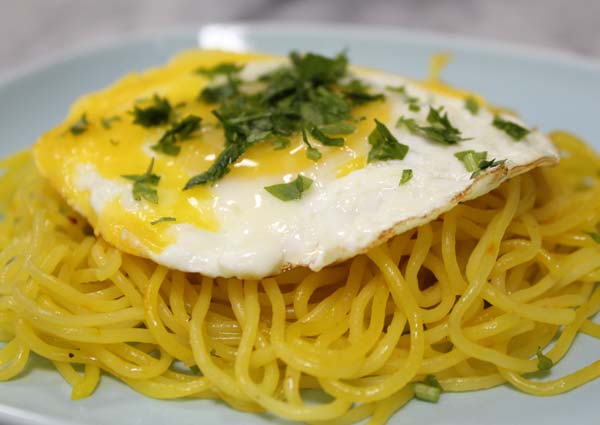 As a crossroads between the Middle East and Western Asia, the United Arab Emirates' cuisine reflects this blend of cultures. Balaleet is a sweet and savory dish that is a traditional breakfast item in the United Arab Emirates. Traditionally, it consists of vermicelli, cardamom, rosewater, and saffron, sweetened with sugar, and topped with an egg omelette.
24. Kunafa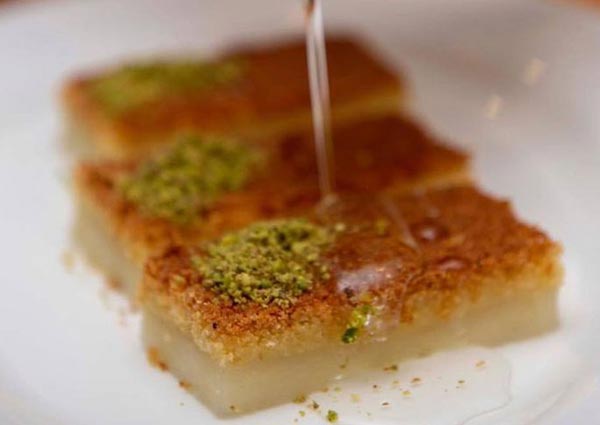 Middle Easterners consider Kunafa (Knafeh) to be the most prestigious and celebrated dessert. The buttery Kunafa pastry is traditionally eaten during Ramadan! Traditioncally, vermicelli cheese pastries are prepared with butter, lemon juice, rose water, vanilla essence, almonds, pistachios, cheese, raisins, cinnamon, and sugar, then baked to a golden hue for between 30 and 45 minutes.
25. Maamoul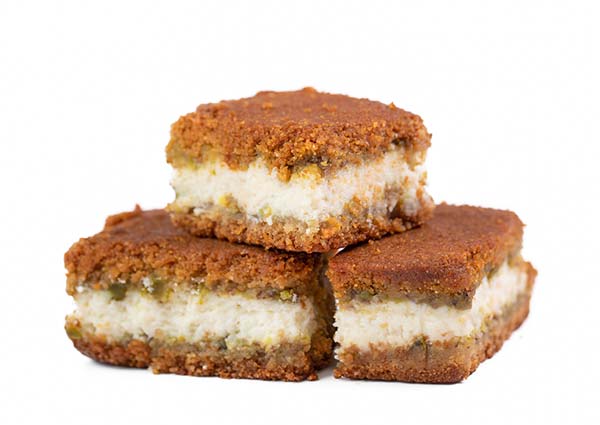 Maamoul is a buttery Middle Eastern cookie filled with date paste that melts in your mouth and tastes utterly delicious. Middle Eastern cookies, maamoul, include dates or nuts and are filled with shortbread. Dates, pistachios, walnuts, almonds, figs, and other dried fruits make up these shortbread pastries. Besides the UAE, Syria, Jordan, Lebanon, and Palestine also use it widely.
The Final Takeaway
Enjoy these traditional Emirati sweets when you visit the United Arab Emirates to tickle your sweet tooth! You have a sweet tooth attack. Would you like your monthly fix of sweet indulgences? Our list includes some of the most popular desserts from the Arabic sweet shop in Abu Dhabi and across UAE. There are many deserts in the Arab world, which is not surprising. These 25 delicious Arabic delicacies you must try while in the UAE range from deep-fried Logma to warm cheesy Kunafa.
Now, if you wish to buy sweets in Abu Dhabi online, make sure to explore Flower Delivery UAE to get all the Arabic sweets at your fingertips.