The closest individuals to your heart are maybe the most difficult to buy gifts for in UAE. Furthermore, you can't help but feel that none of the usual gifts come close to expressing the emotions you want to convey to your boyfriend on essential occasions. Personalized Gifts for Him Dubai are the way to go for the closeness that pervades your connection, as you need to go above and beyond to show that you care about them and are grateful for his existence in your life. Your boyfriend is the only person who understands both your good and wrong sides and chooses to be by your side through thick and thin; they deserve the most magnificent, one-of-a-kind gift that will transmit your very soul to them.
Girlfriends always have a pretty decent understanding of their boyfriends' likes and dislikes, and bespoke gifts are one present that may suit their unique and eccentric personalities. With the availability of a trusted online gift shop, it is easy for you to Buy Personalized Gifts in Dubai. When a gift package comes, everyone's mind is flooded with an unexplainable sense of excitement. Numerous goods could make a lovely gift, but a personal gift may be the most effective way to communicate your affection. The personalized goods are always brimming with nostalgic charm and romanticism. To encourage you to do good deeds, these personalized gift ideas for your boyfriend in UAE are available to browse and get the ones that grab your eye:
1. Personalized Photo Lamps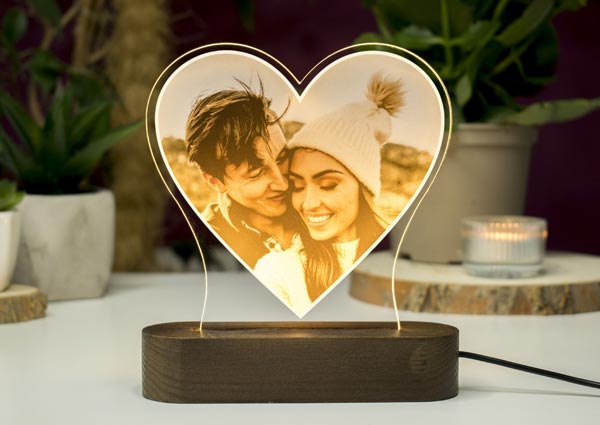 A customized photo lamp is an appropriate gift to convey your boyfriend's importance in your life and your gratitude for their sheer existence, which brightens your day and cuts through all the negativity. Lamps are one of the most beautiful personalized gifts in Dubai. Lamps are necessary things that also function as home decor items. These lights have your boyfriend's photo on the front and will remind them of the good times you two shared every time they turn it on. Thus, a personalized photo lamp is an ideal gift for your partner. Photo lamps come in various shapes, including cubes, ovals, crystals, and hexagons.
2. Personalized Cushion Gifts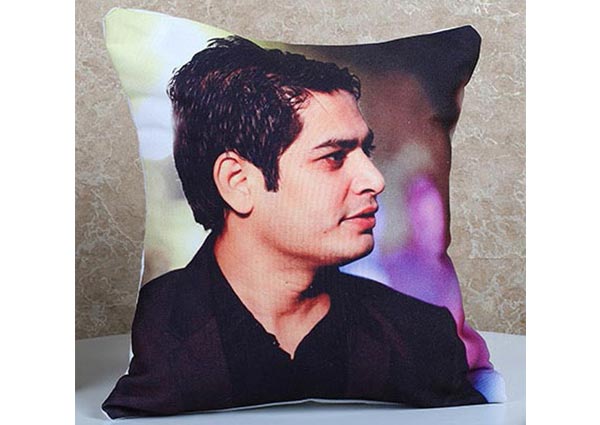 A personalized cushion would be a nice gift for someone you love and care about on a special occasion such as a birthday. A customized LED pillow is one of the Best Personalized Gifts available online. The most excellent part about getting this cushion for a loved one is that you can have it personalized with a memorable photo of your choice. Aside from their apparent purpose, personalized pillows can serve as home decor. You can give your beloved boyfriend custom-made pillows with their image on them that they can use to decorate their houses. A cute photo cushion in a vibrant or calm shade will do wonders for their home, making it feel more like home.
3. Personalized Engraved Gifts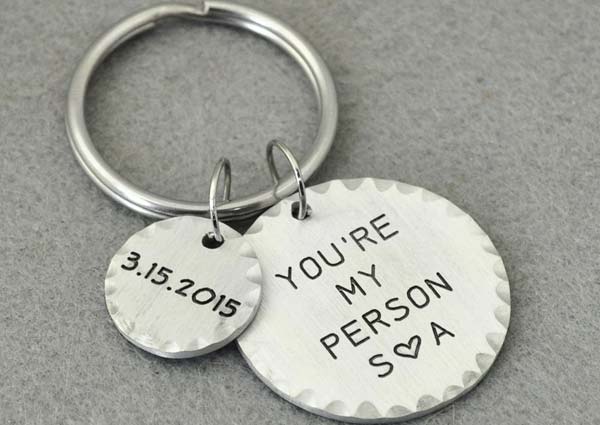 Engraved gifts are one of the unusual gifts online in Dubai for a boyfriend. Inscribing the recipient's name on an item creates a unique and romantic present. By engraving images on wooden plaques, pencils, and key chains, you'll make him happy. Engraved goods as gifts will smile on a man's face because they are inexpensive yet meaningful. Personalized engraved gifts can make your loved ones' day special, such as a wooden engraved photo, engraved pen, or keychain. Personalized engraving enhances the value of your gifts.
4. Personalized Mug Gifts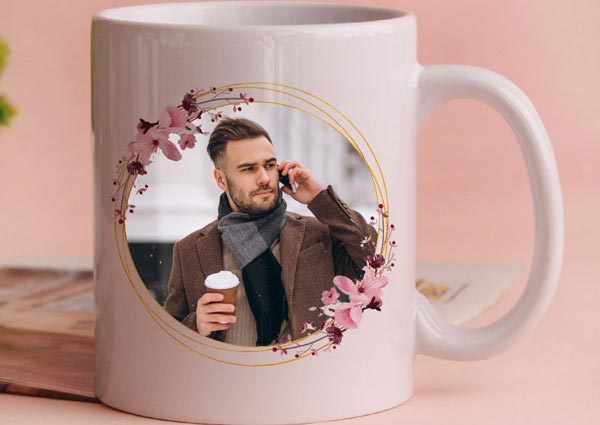 A beautiful cup gift is one of the essential items that coffee and tea lovers look forward to getting. These mugs appear to be a delightful gift that will be remembered for a lifetime and may be used for any occasion. Everyone appreciates a good cup of coffee when it's served in personalized mugs. Knowing your boyfriend, you know that coffee is their one weakness; capitalize on this by getting customized gifts online for him to brew his perfect cup. You can ensure that they are surprised with personalized mugs that are a sight to behold.
5. Personalized Photo Cakes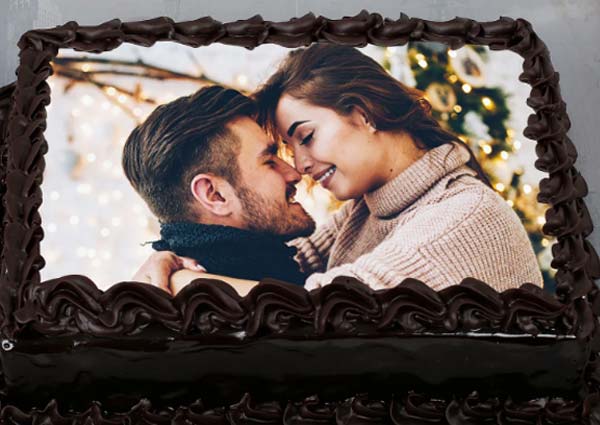 Photo Cakes for Boyfriend give sweetness and enjoyment to a day, making every special occasion a memorable celebration. Delicious photo cakes are personalized based on the recipient's choices, making the event even more special. After all, personalized gifts online in Dubai allow everyone to commemorate and treasure the bond you share with loved ones. When it comes to birthdays, scrumptious goodies are unavoidable. You may have surprised your loved one with a lovely birthday cake up to this point. Take a different approach this year and get customized birthday cakes from cake stores to put a smile on his face.
6. Personalized Crystal Gifts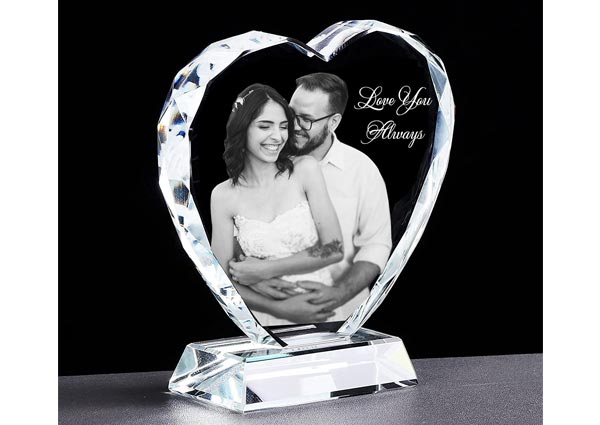 As you offer your lover in Dubai crystal presents personalized with their photo, you will leave him speechless. You can send a customized message of love to your loved ones using 3D Crystal and a unique phrase. By showing your admiration for your sweetheart, you can make him feel special. A selection of 3D Crystal shapes is available to choose from. For an anniversary gift, you can personalize it with a couple photos. Your lover will be amazed by your incredible selection of personalized gifts.You'll witness true bliss when your partner receives a 3D crystal gift engraved with their appearance and delivered directly to their door.
7. Personalized Clocks Gift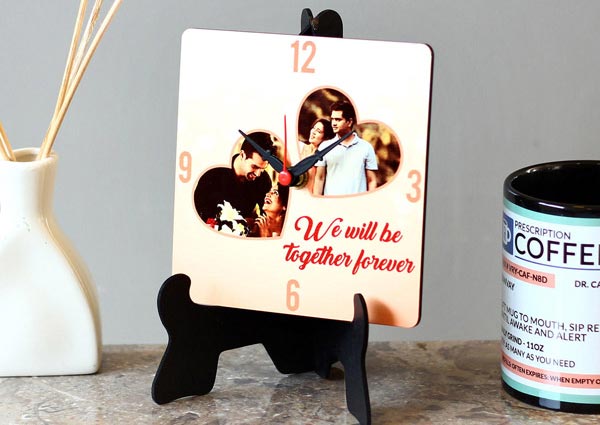 Everyone enjoys receiving a unique present. Occasions are ways of bringing our loved ones together. The delight and good times, as well as everyone's smiles, make the day memorable. This time, whether it's for a special occasion or not, surprise your sweetheart with a one-of-a-kind gift that they won't be able to look away from. Please give them a gorgeous personalized clock from the comfort of their own home. It will widen their eyes and bring a large smile to their faces if it has a beautiful picture of the boyfriend. Personalized wall clocks feature the recipient's name and a photo, and a personal message from you. They are sure to raise the interiors' aesthetic factor, and every time someone looks at it, they will be reminded of it.
8. Personalized Photo Frame Gift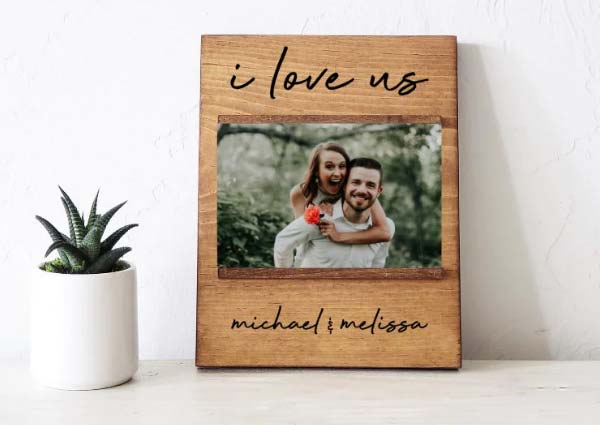 There is nothing more memorable than sending and receiving gifts on special occasions. When the gifts become an incredible memory treasure, gladness multiplies. Photographs of you and your boyfriend prove that a picture is worth a thousand words. To preserve the experiences that make your love eternal, get them framed with Personalized Photo Frame Gift. Select some unforgettable photos and purchase a customized photo frame for your loved ones to help them keep some of the precious moments alive in their thoughts and souls for the rest of their lives!
9. Personalized Caricature Gifts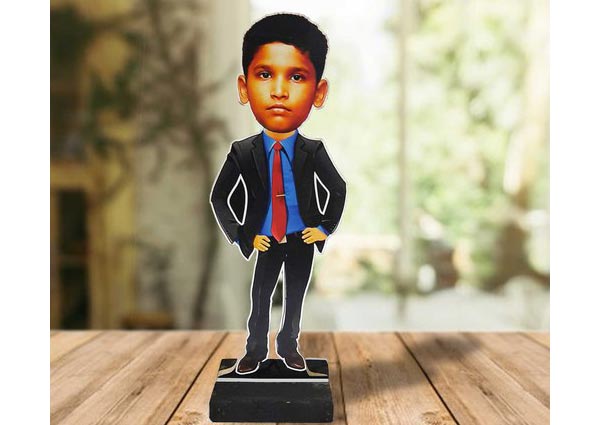 Personalized caricatures are a fun and unique way to show your love and bond with your special one. The best unconventional present you can send to your partner in Dubai is caricatures. They have a subtle sense of humor and are perfect for special occasions. Personalized caricatures can help you create the perfect memory. Personalized caricatures are a fun and creative way to express yourself, and they make an excellent gift for both young and old, whether it's for family or friends. Your partner will adore seeing his photos turned into cartoons.
10. Personalized Keychain Gifts
You can even get him a personalized keychain. An online portal offers a wide range of keychains that can be easily customized to meet your needs. You can personalize it by having his initials, important dates, or a short statement. Guys' personalized gifts are always unique, and they appreciate them even more because they demonstrate that you put thought into the gift. Keychains are significant gifts with a lot of personal and emotional meaning for the recipients. Giving a personalized gift adds to the uniqueness of your decision. Men's personalized gift ideas can be relevant to their interests, allow them to try something new, or serve as a recall of a past event or memory.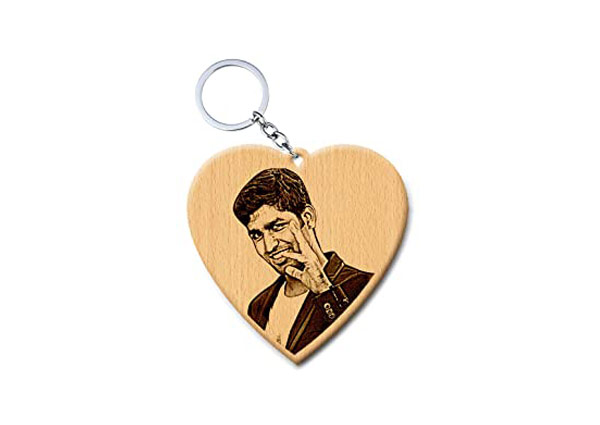 These are some great personalized gift ideas to please your loved ones. Choose the perfect personalized gift from the selection above to catch your boyfriend's attention on a particular day. Nothing matches the appeal of gifts when it comes to celebrating the crucial days of your loved ones. And, if the present serves to relive good memories from the past, it becomes ideal for everyone. Online gift shops provide a good range of personalized gifts in Abu Dhabi that can express your heart to your loved ones with their elegance and beauty.
A gorgeous piece of recollections, complemented by a small gift, might delight your loved ones. Everyone goes to the most incredible gift shop like Flower Delivery UAE to order a spectacular gift for their loved ones whenever there is a celebration. Some people buy delectable delicacies, while others buy dazzling blossoms, and so on. This time, think outside the box and get wonderful personalized gifts from online gift retailers. Buy today! Best wishes for gift-giving!
Read More –  Flower Plants in Dubai