The anniversary is a special day for reawakening all of your memories. It's a sense of belonging that two people have chosen to explore. The day of your anniversary is the perfect opportunity to declare to your lover that each day spent with them is better than the last. They have been a blessing in your life every day. There can't be a party without a delectable dessert. Online you can quickly get the best anniversary cake ideas. Your life has become increasingly filled with love, care, and joy as the years have passed. Celebrating anniversaries can deepen bonds between people.
Even if a marriage is facing troubles, celebrating an anniversary together will bring back memories of the great moments they enjoyed in the beginning. And nothing beats delectable wedding anniversary cakes for making your life easier and more enjoyable. Cakes define the day, whether it's a birthday or an anniversary. Cakes have traditionally been connected with celebrations and hold a significant role in society. It's not only about the flavors or the aesthetics. Whether you serve the delectable slices as a dessert to your guests or give them as a wedding gift, cakes are always a hit. If you're celebrating a wedding anniversary, you can get an online wedding anniversary cake with cake delivery in Dubai, such as a step cake with layers as desired, a photo cake, or a shaped cake. Top 10 Anniversary cake suggestions are below to help you plan your anniversary party:
1. Black Forest Anniversary Cake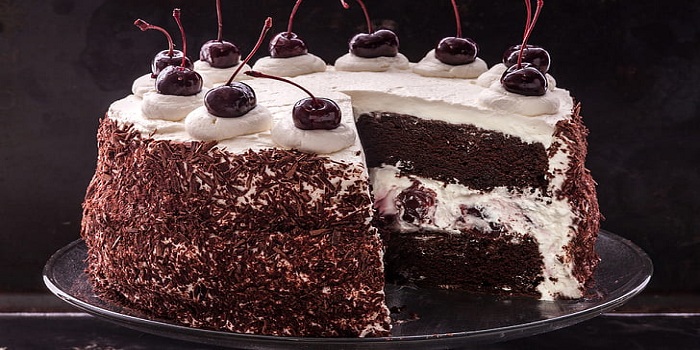 It would be best to have a freshly baked moist black forest cake to make your anniversary special. The deep dark chocolate layers explode with flavors as soon as you bite into the soft and spongy cake, which melts in your tongue like ice. The perfect combination of chocolate, vanilla, and cherry, black forest cakes have a little bit of everything. These cakes will offer you a little taste of everything, with a classic vanilla foundation, vanilla frosting, chocolate shavings, and a cherry on top. If you're a huge chocolate enthusiast, black forest cakes can also be made in chocolate flavor.
2. Anniversary Fruit Cake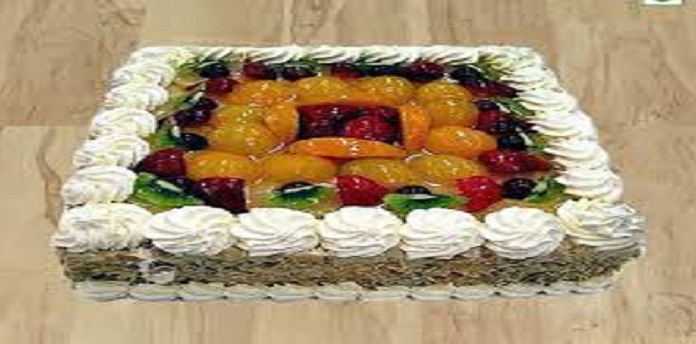 For your anniversary, you can choose between an all-in-one fruit cake with fruits like pineapple, strawberry, kiwi, apple, and grapes on top or a single fruit flavor, such as a classic pineapple cake or a classic strawberry cake. The adaptability of the fruit cake is its best feature. Every slice is a surprise because there are so many fruits to savor drowned in cream. Fruit cake will satisfy the occasion and be happily welcomed by everybody, from diet-conscious people to those with a sweet craving. You will undoubtedly desire an authentic, fresh fruit cake for your anniversary.
3. Tiered Anniversary Cakes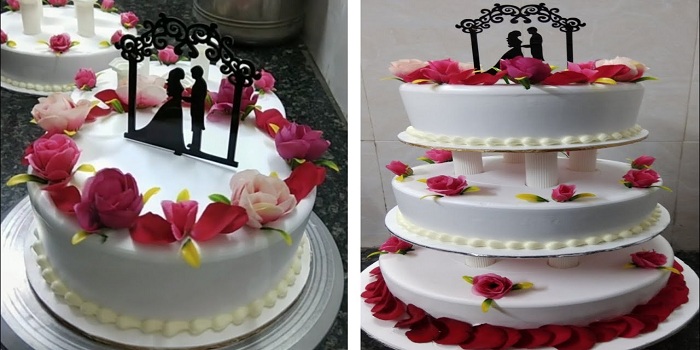 This will undoubtedly add to the celebration's magic of taste and grandeur. A tiered cake is an excellent choice if you want to throw a big party. Placing it on the center table can make your wedding reception unique. It can be made with various flavors to suit everyone's preferences. To add to the event's luxury, develop an anniversary love theme, a color theme, or a Bollywood theme. These cakes are available in various flavors, and you can order them online for delivery in Dubai.You may make your wedding anniversary more memorable this way and revisit happy memories from when you two tied the knot.
4. Anniversary Photo Cake
Nothing compares to the personalized photo Anniversary cake since it allows you to have your memories encapsulated and printed on a delectable cake, which is the best option for an anniversary party. It's a simple way to make your anniversary more memorable. One of the best-chosen cakes of all time is an anniversary photo cake. You can quickly get online cakes and even send anniversary cakes to Al Ain with an online store. If you're unsure what kind of marriage anniversary cake to choose, go for an anniversary photo cake. This pictorial cake for a wedding anniversary oozes affection and flavor simultaneously.
5. Red Velvet Anniversary Cake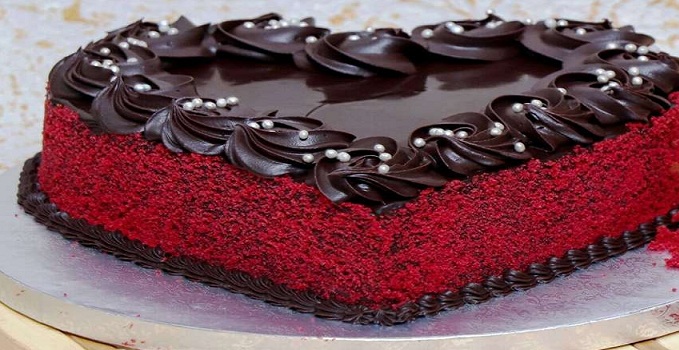 This cake is ideal for an anniversary because it has a mild but excellent flavor. The cake is available in various sizes and will look fantastic on the center table of your party. This cake can be made into a heart shape or a traditional round cake. This cake is typically a red or red-brown crimson layer cake with a white cream frosting. The best red velvet Anniversary cakes melt in your mouth as soon as you bite into them. So, toast your happy marriage with this gleaming and delectable cake. Crimson velvet cakes are a visual and gustatory delight, with their gorgeous red color signifying your love.
6. Designer Anniversary Cakes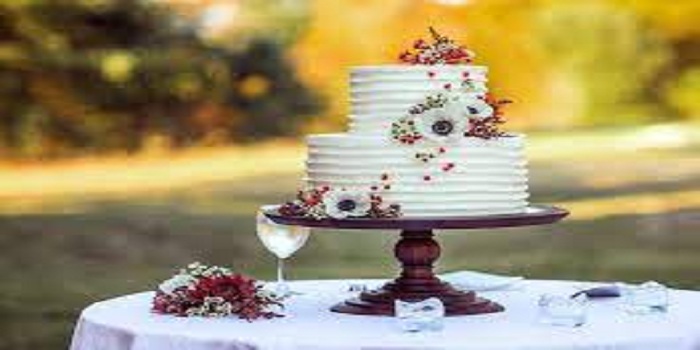 Designer cakes are the way to go if you're throwing a huge party and need a cake for a wedding anniversary. Make it exactly as you want it and make the occasion unforgettable. Designer cakes have become an integral element of every happy occasion, and you can't have an anniversary party without cutting the cake. Beautiful cakes in various delectable flavors are ready to delight you on any happy occasion, including your wedding anniversary. Get Designer Anniversary cakes online in Dubai to make this special occasion even more special. Reminiscences of your romantic wedding will bring delight to your loved ones' hearts, which will be multiplied when your cake arrives at their door.
7. Heart-Shaped Anniversary Cakes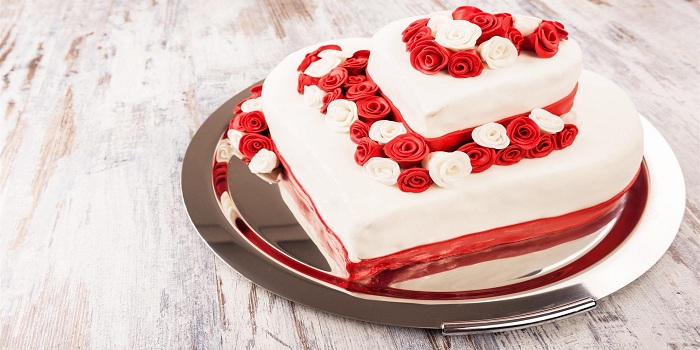 When it comes to anniversary cakes, the heart-shaped cake is the first thing that springs to mind. If you want to add a touch of romanticism to your celebration, order a heart-shaped cake from Dubai online. You can order red velvet or heart-shaped chocolate cakes. You may also add a chocolate flavor to your red velvet cake to make it more interesting. A chocolate red velvet cake combines the decadence of chocolate with the iconic flavor of red velvet cake. This taste combination is truly unique and distinctive, and it adds incredible flavor to the cake. A chocolate red velvet cake or a heart-shaped cake for your Happy marriage anniversary celebration is necessary.
8. Chocolate Anniversary Cakes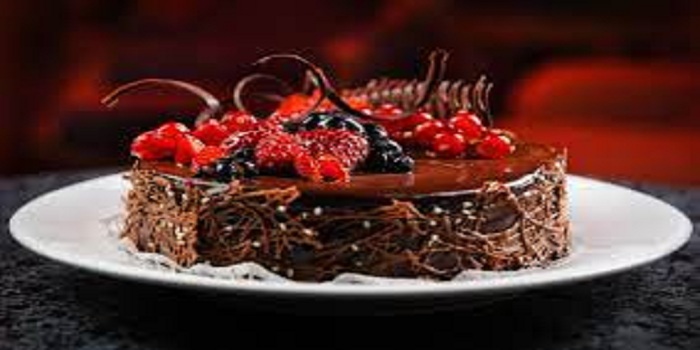 You can also order a delectable chocolate cake for your anniversary, with all of your guests drooling. On your wedding day, the moistness of the bread combined with the sweetness of the chocolate will be the perfect match. If you want to order a chocolate cake, you can choose from various flavors, including dark chocolate. Each chocolate cake has a distinct flavor, and you can select one based on your preferences. If you're looking for a way to fun up your standard chocolate cake, truffle chocolate cake is the way. This is a one-of-a-kind and great choice for an anniversary cake, as it differs from the more conventional options. Make the couple happy with the best Anniversary chocolate cake.
9. Ferrero Rocher Cakes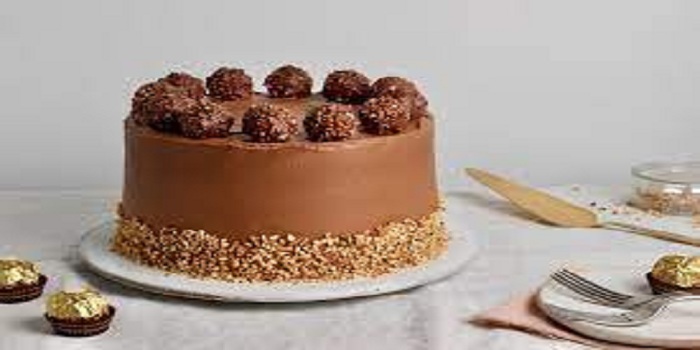 Surprise your loved ones with delicious and well-decorated Ferrero Rocher cakes for their wedding anniversary. For Ferrero Rocher chocolate cake, you can find a selection of tempting and mouthwatering options online. If you're looking for a decadent and well-decorated cake for your anniversary celebration, the Ferrero Rocher cake should be your first pick. You may find an exceptional assortment of mouthwatering and intriguing cakes for an Anniversary party online. Ferrero Rocher cake is a beautiful method to touch the hearts of loved ones who are far away.
10. Vanilla Anniversary Cake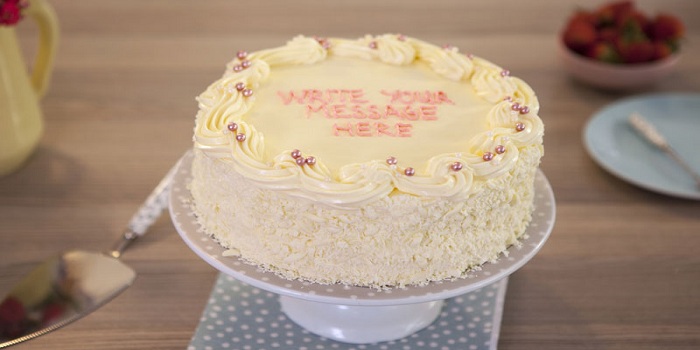 Vanilla anniversary cake is the perfect cake if you want something simple yet equally tasty. Order a lovely and appealing vanilla cake for your anniversary that everybody will enjoy. An actual vanilla bean is very delectable and enticing, with just the right sweetness to define your love and make your day memorable. Add a splash of caramel to your vanilla cake, and you've got yourself an anniversary cake. Vanilla caramel cake comes in various flavors, and you can even add nuts to make it seem more appealing. Caramel offers your vanilla cake a unique touch, making it even tastier. Caramel is an excellent topping for any cake, particularly a vanilla one because the sweetness of the vanilla cake complements the richness of the caramel.
Every relationship is unique, and it necessitates a specific celebration to ensure that the occasion is remembered. A husband and wife connection are a partnership with its exceptional worth. The anniversary is an important date in a couple's life. They always stand by each other, no matter how difficult the situation is, and swear to remain together forever. If you're throwing a big celebration to commemorate this momentous occasion, don't forget to include unique anniversary cakes and anniversary flowers online in Dubai. These were some of the most beautiful anniversary cakes you can get in Dubai from trusted online gift shop, Flowerdeliveryuae.ae, for your loved one to make the occasion extra special. When choosing an anniversary cake, make sure it looks good and represents your sincere love and pure partnership. Select a cake that everyone will adore to make the big day all about you.